🤔 Análisis / Review de Lord of the Rings The Card Game
Si quedaste petrificado por la saga de El Señor de los Anillos, eres amante de Tolkien o te interesa aprender el quenya este es el juego de cartas que ha estado esperando.
Lord of the Rings está disponible en Amazon.es en su versión original o en castellano y está indicado para jugadores a partir de los 14 años.
La primera y quizá más importante peculiaridad de este juego de roles es que puede ser jugada en solitario y por un máximo de 2 jugadores.
El jugador o los jugadores deberán cooperar para enfrentar las amenazas del Señor Oscuro, Sauron, en situaciones dominadas por el juego, reuniendo aventureros que habrán de cumplir riesgosas y comprometedoras misiones en la mítica Tierra Media.
Tenemos que admitir que también nosotros somos fans de El Señor de los Anillos. Tenemos el juego desde hace un par de años y desde entonces nos ha brindado una experiencia alucinante, permitiéndonos transportarnos a las nieblas heladas del monte Gundabad y reclutar elfos en las copas de los árboles del bosque de Lothlórien.
Las opiniones de muchos usuarios destacan que, a pesar de proporcionar una diversión imparable, las instrucciones son difíciles de entender, y que las posibilidades del juego de cartas base son limitadas, por la que una experiencia más completa sólo se podrá obtener al comprarlas sucesivas expansiones.
¡Demuestra que eres capaz de la sabiduría de un elfo Noldor! ¡No dudes en sumarte a los fanáticos de este juego de rol!
👇 ¿Donde comprar Lord of the Rings The Card Game?
Para fans del Señor de los Anillos
Los jugadores deben reunir un grupo de aventureros que intentan completar peligrosas misiones en la Tierra Media
Instrucciones en español
Para fans del Señor de los Anillos
Los jugadores deben reunir un grupo de aventureros que intentan completar peligrosas misiones en la Tierra Media
Instrucciones en español
| | |
| --- | --- |
| Valoración | 3.7 sobre 5 |
| Precio | Sin Stock (Actualizado 28 febrero, 2021) |
| Marca | Fantasy Flight Games |
| Modelo | |
| Número De Jugadores | 1-2 |
| Dimensiones | 28.6 X 7.6 X 28.6 Cm |
| Peso | 839 G |
| Edad Recomendada | 14+ |
🗣️ Nuestra Valoración. Ventajas y Desventajas
Nuestra Valoración Final sobre 5
PROS 👍
---
Permite jugar en solitario
Divertido
Gran calidad
CONTRAS 👎
---
Instrucciones difíciles de entender
Posibilidades limitadas sin las expansiones
💰 Precio del Lord of the Rings The Card Game
Lord of the Rings The Card Game lo puedes encontrar actualmente en Amazon por 0 € (Precio actualizado 28 febrero del 2021 a las 03:26)
❤️ Comparaciones Relacionadas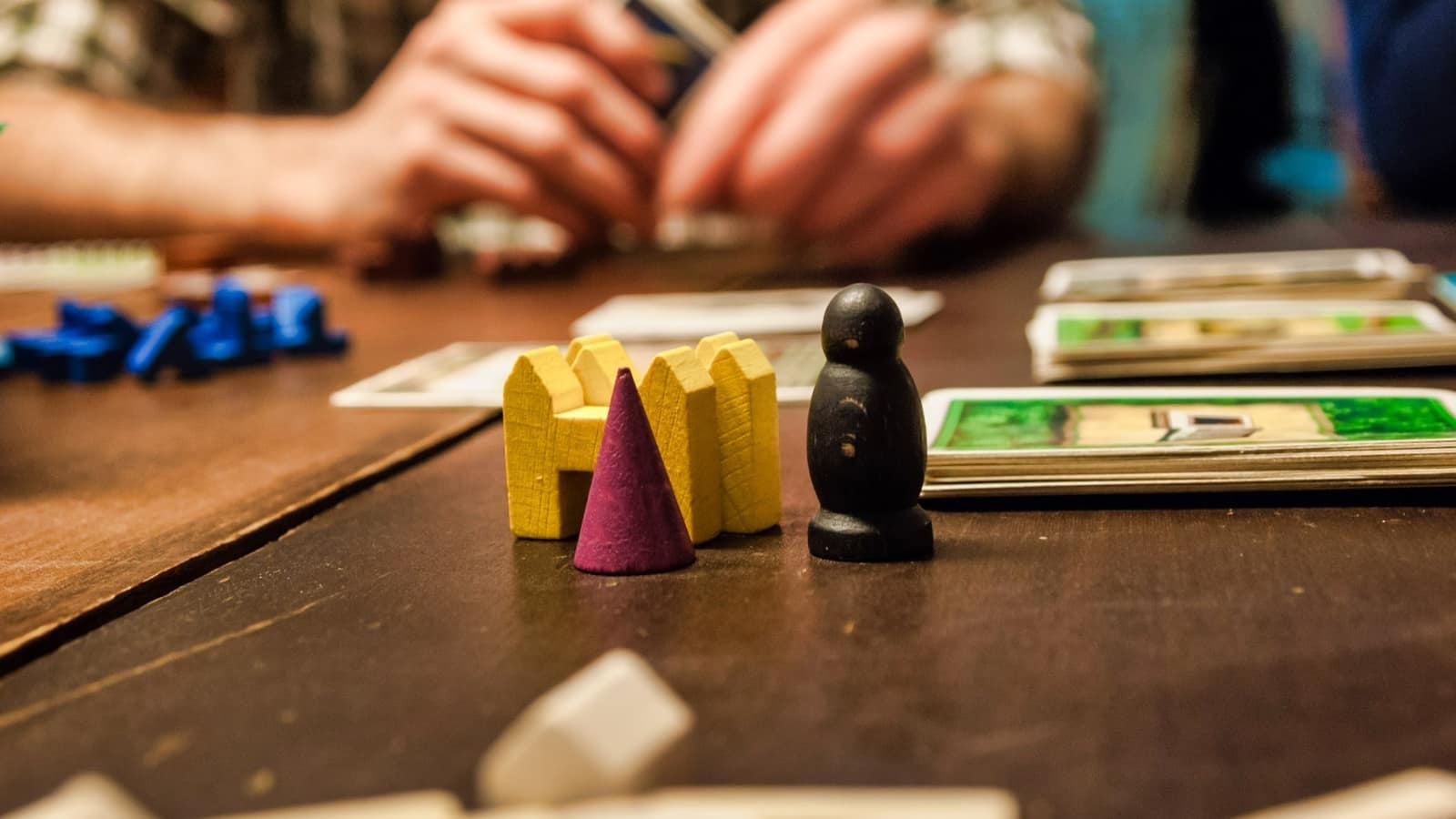 🆚 Lord of the Rings The Card Game VS otros Productos
| | | | | | | | | | | | |
| --- | --- | --- | --- | --- | --- | --- | --- | --- | --- | --- | --- |
| | Ver OFERTAS en AMAZON | Ver OFERTAS en AMAZON | Ver OFERTAS en AMAZON | Ver OFERTAS en AMAZON | Ver OFERTAS en AMAZON | Ver OFERTAS en AMAZON | Ver OFERTAS en AMAZON | Ver OFERTAS en AMAZON | Ver OFERTAS en AMAZON | Ver OFERTAS en AMAZON | Ver OFERTAS en AMAZON |
| Puntuación | 4.5 | 4.4 | 4.7 | 4.3 | 4.4 | 3.7 | 4.7 | 4.8 | 4.6 | 3.9 | 4.6 |
| Marca | Cards Against Humanity | Juegos Mattel | Unbekannt | Games | Edge Entertainment | Fantasy Flight Games | Juegos Mattel | Fournier | Glop | Recontramago | Magilano |
| Modelo | | DRY35 | Standard 60808 | versión inglés | EDGATCW01 | | W2087 | 2100 | | Stripper | |
| Número De Jugadores | 4 o más | 2-6 | 1 o más | 2-6 | 2 | 1-2 | 2-10 | 1 o más | | 1 o más | 2-8 |
| Dimensiones | 20.3 x 10.4 x 6.9 cm | 20 x 5 x 26.5 cm | 10.2 x 7.6 x 2.5 cm | 19.1 x 20.3 x 3.5 cm | 10 x 3.6 x 19 cm | 28.6 x 7.6 x 28.6 cm | 30 x 30 x 30 cm | 6.3 x 1.9 x 9.7 cm | 9 x 6.5 x 3.5 cm | 9,4 x 6,4 x 1,8 cm | 19.4 x 10.1 x 3.5 cm |
| Peso | 975 g | 340 g | 45 g | 300 g | 440 g | 839 g | 168 g | 100 g | 181 g | 100 g | |
| Edad Recomendada | 14+ | 5+ | 5+ | 7+ | 14+ | 14+ | 7+ | 6+ | 18+ | 10+ | 8+ |
| Precio | 25€ | 19.9€ | 5.85€ | 36.95 - 36.95€ | Sin Stock | Sin Stock | 7.99€ | 8.64€ | Sin Stock | 14.99€ | 14.99€ |
| Actualizado | 26 febrero, 2021 | 26 febrero, 2021 | 26 febrero, 2021 | 26 febrero, 2021 | 28 febrero, 2021 | 28 febrero, 2021 | 26 febrero, 2021 | 26 febrero, 2021 | 27 febrero, 2021 | 28 febrero, 2021 | 26 febrero, 2021 |
| | Ver OPINIONES en AMAZON | Ver OPINIONES en AMAZON | Ver OPINIONES en AMAZON | Ver OPINIONES en AMAZON | Ver OPINIONES en AMAZON | Ver OPINIONES en AMAZON | Ver OPINIONES en AMAZON | Ver OPINIONES en AMAZON | Ver OPINIONES en AMAZON | Ver OPINIONES en AMAZON | Ver OPINIONES en AMAZON |
🏷️ Productos Relacionados